About Fitlab
Who are we and what's our story...
This Is Our Story…
Fitlab is a company using sport and fitness testing for a more structured, scientific training. Specialist cycle racing trainers and testers. Our mission is to make a more professional, scientific approach to training available to everyone from beginner to elite.
Andrew Jamieson (Fitlab Boss/Sport Scientist/Head Coach)
– BPhEd, BA-Design, GradDipTeach
Ex Elite Racer 28 years of racing and counting…from local club races to international stage races and Belgian Kermesse. National and Elite Coach Andrew previously worked as BikeNZ Coaching Development Manager and has been coach/manager of several New Zealand Junior teams (road and track). Through Fitlab Andrew coaches and tests many elite riders, up and coming juniors and those wanting to improve at all levels (see our Fitlab testimonials page). Andrew has tested Jack Bauer, Joe Cooper, Shane Archibald, Paul Odlin and many others and has been coaching Grayson Napier since 2012. His most recent project was the Fitlab Cycling Team. Racer Dad Now with a family (4 girls 7 and under…Millie, Ada, Indie and Madeline – the last two being rascally twins), riding time is a bit more limited so Andrew often is experimenting with training ideas and workouts to maximize the hours he can sneak out on the bike.
Training Dads "With many clients in the same situation as me, I find I can relate a lot better to their situation. Many coaches struggle to understand how to train dads with limited time and try to apply the same rules they use with elite riders, but an even more specific and measured approach is called for. Testing fine tunes our method, making everything we do highly accurate. It's also a good chance for a chin wag and catch up!"
Steve Bale (Fitlab Tester and Coach)
– BA Victoria University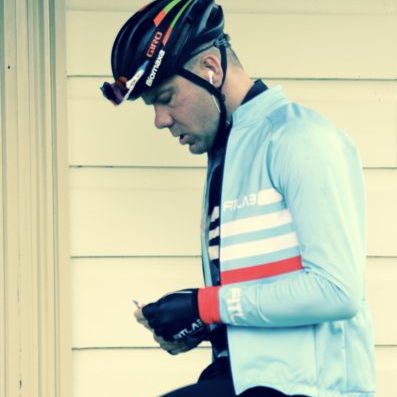 A devoted Wellingtonian, data addict, blogger and vlogger – Steve brings 20+ years experience riding in wind and rain on the track, mountain bike and road to the Fitlab Team.
Steve has previously managed corporate teams in some of New Zealand's largest banks and telecommunications companies, before successfully operating his own rental business and now testing and coaching with Fitlab.
Married, with 2 ferocious daughters, Steve now specialises in Mountain Bike, Road Racing and Time Trial coaching.
Level 1 Cycling NZ Qualified Coach, 2015
NZ Hour Record Holder – 2015-16
Wellington Hour Record Holder 2014-17
NZ Champion, Master 1 Mountainbike Cross Country 2014, 15
NZ Masters Games Champion, Time Trial & Road Race, 2017, 2018
Trust House North Island Cycling Series 2nd Overall, 2016 & 2017
NZ Veterans Time Trial Champion, 2017
WMCC 2 Day Tour Winner 2018
Wellington Centre Road Race and Time Trial Champion, 2018
Steve's YouTube Channel. Coaching Tips, Reviews, Race Analysis and Tactics
Steve's Podcast Faster You Fool
Nathan Dahlberg
– Ex European Pro Hardman for 7-Eleven and Motorola/Fitlab Coach
Nathan is the man with experience! He has not only competed in two Tour de Frances, won a stage of the Tour of Switzerland (pulling a swifty on the great Sean Kelly) and been 39th in the Giro de Italia, but is legendary amongst old pros for his commitment to training and work ethic. There are few countries Nathan has not ridden or raced his bike in.
Nathan provides his expertise with training camps, tactics and technique.  His most recent project is to record a world record for riding a bike at the highest elevation…watch this space or read about it on his blog.
Scott McDonnell (Fitlab Tester/Coach)
– BTchLn, PGCertSpecTchg, EdM (distinction)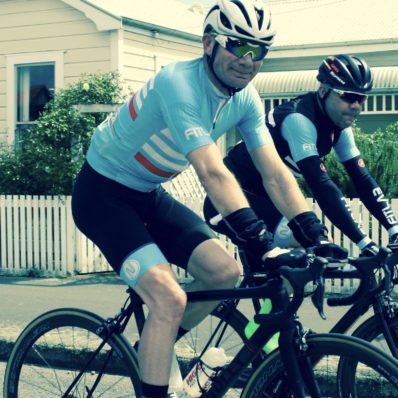 Scott has raced competitively since he was 16 and is still going. He has raced internationally for NZ teams and a Swiss team in his younger days competing around Europe, Asia and Australia. Nowadays, he is a specialist teacher of deaf children an active
dad with a large family and races when he can.
Scott still has a passion for cycling and thrives on seeing and helping people reach their own personal goals. He can help you find your correct training levels and give advice how best to use that information to reach your goals.
2018
1st Le Race 45-54 age group

1st in Round 1 of North Island Series (35-45)

1st Across the line 35-45 age group. Graperide

Fastest Master Waikari classic

2nd Round 5 of Calder Stewart Series

3rd overall and 1st in 40+. Bays Classic

3rd overall and 1st in 40+. Ride the Rakaia
2017 and Prior
Overall winner South Island Calder Stewart series 45+, 2017

M3 Canterbury Road cycling Champion 2017
28th in UCI World Master Champs Perth M2 2016
Winner of 2017 Graperide M3 2017
Round wins and podiums in Trust House North Island Series 2015/16
KOM winner and 2nd overall Tour de Vineyards 2015
Winner and Podiums in Le Race age groups
2004 Canterbury Duathlon Champion (30-39)
2004 NZ Duathlon Champion (30-39)
Brad Evans (Fitlab Coach)
– BComm
Bringing a wealth of experience from an international career. With tactical nous and a scientific background Brad has added youth and depth to Fitlab, with both experience on the European Pro road tour as well as the track (current three time national champion).
"I'm really excited to be joining Andrew at Fitlab having worked with him over the last three years as my coach. He runs a solid scientific system using Cycling Analytics as well as regular lactate threshold testing. I look forward to offering this scientific aspect to athletes along with using my experience to pass on the knowledge I have learnt."
Brad can help improve tactical awareness and analysis as well as providing structured training and gym programmes.
With a Sport Science background at Otago University, Brad has the technical knowledge and real world experience to form great coach-rider relationships. Brad is based in the South Island where you will see him about at races about Christchurch and Dunedin.
2018 NZ Madison Champion
2018 NZ Points Champion
2018 NZ Scratch Race Champion
2018 Herald Sun Tour KOM Jersey Wearer
2016 Tour of Korea Stage Winner
2016 Drapac Professional Cycling Team Member
2016 NZ Cycle Classic Stage Winner
2015 Tour of Southland Winner
2015 Tour of Tasmania Winner
Get Started Now!
Book a test, start a training plan or just make contact.
Sign up to the Fitlab Newsletter
Sign up for our newsletter to receive training tips, sports science info and the latest in cycling science.
We will also let you know when we are testing in your area.